October is 'International Walking to School' Month
During the generation of the Baby Boomers almost everyone walked to school. To be honest they had no choice unless they lived far enough away to need to catch a bus. Very very few were driven to school because their mums didn't have a car and many mums couldn't drive. As times changed and more women worked, learnt to drive and had their own cars children were often dropped off on the way to mums work.
Were their feet any healthier than now? Well at least they were getting exercised! Since the 1960's there has been an ever increasing choice of footwear and fashions that were not always kind to feet. Nowadays this is something that has greatly improved as parents are more aware of the need for good footwear for developing feet. Despite this we do still see a number of problems with children's feet. One of the most persistent is verrucas.
Verrucas are a type of wart (small lumps on the skin) that usually (but not always) affects the sole of the feet. Most people will suffer from warts at some time or other in their life. While some verrucas are painless and may go away on their own they can often become very painful and take months or years to go if they do at all.
There are lots of proprietary treatments for verrucas but here at Theale Wellbeing we believe we have found the most efficient treatment especially for stubborn verrucas. We have recently invested in a Swift® Machine that uses cutting edge microwave technology to effectively treat verrucas. This microwave therapy is a non-invasive treatment that has shown significantly high levels of success with even the most stubborn of verrucas.
If you would like to know more about this technology follow this link to our recent press release.
If you have a persistent or painful Verruca give us a call on 0118 930 3535 and book a review with one of our Podiatrists.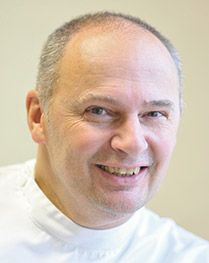 Lloyd Clark-Morris
Podiatrist/Director