Tightness in the front of your ankles or lower legs?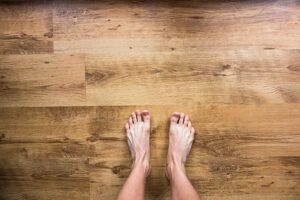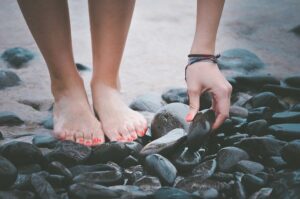 Self-myofascial release for the lower leg and ankle.
Are you suffering from tightness in the front of your ankles or lower legs?  This video will show you a quick and simple way that you can release the fascia of the tibialis anterior muscle, the tibia (shin bone) and also the front of the ankle.
The tibialis anterior muscle lies at the front of the lower leg to the outside of the shin bone.  It runs from the upper outside surface of the Tibia (shin bone) to the 1st metatarsal and medial cuneiform on the inside of the foot and its main action is to dorsi flex (flex the foot up towards the shin), invert (turning the soles of the feet to face inwards) and control the foot as it lowers back to the ground.   Tightness in the front of the lower leg and ankle can be down to a number of different factors including; impact sports, running, HIIT training, walking, suddenly increasing your distance or speed, tennis, basketball, gait and pregnancy to name a few.
This self-fascial release will also aid in releasing the superficial front line, which connects the entire anterior surface of the body from the top of the feet to the side of the skull in two pieces, toes to pelvis and pelvis to head.  With modern day life, it is common to see dysfunction/tightness in the superficial front line as our daily lives tend to encourage us into flexion (bending forward), such as computer work, being seated for long periods of the day, looking at our phones.  Pregnancy and the postnatal period also encourage a shortening of this myofascial line, with the change in posture, and the feeding position.
So, although this release is targeting the muscles and fascia at the front of the lower leg, just be aware that you will be benefitting the whole of the front surface of your body.
THIS IS FOR MILD TO MODERATE TENSION OF THE ANTERIOR SURFACE OF THE LOWER LEG AND ANKLE, IF YOU ARE FEELING SEVERE PAIN OR THIS IS A RECURRING ISSUE PLEASE SEEK FURTHER ADVICE.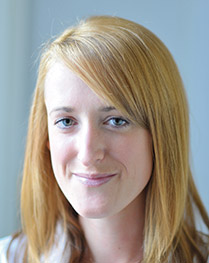 Naomi Qualters-Fry BSc Hons, ISRM, Clinical sports massage therapist, Pregnancy & postnatal soft tissue therapist, Scar massage therapist