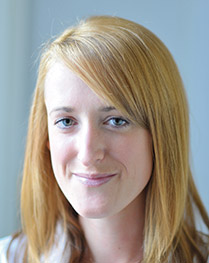 Clinical Sports & Remedial Massage Therapist (level 5), Pregnancy & Postnatal Massage Therapist, Scar Therapist.
After completing a Sports and Exercise Science degree at the University of Brighton in 2004, I went on to become a personal trainer and sports massage therapist (level 3), training with Premier International.  The soft tissue side of my work was where my passion continued to grow and I went on to complete a Btech Diploma in Clinical Sports & Remedial Massage Therapy (Level 5) in 2009 with The London School of Massage.  In 2011 I then furthered this knowledge with Active Health Group, completing a Diploma in Sports Therapy.
I strongly believe that a lot of soft tissue complaints come from poor posture and muscle imbalances.  These imbalances need to be addressed, via strength and release work, to create a harmonious environment for our bodies to move in.
Since the birth of my two children my passion for pregnancy and postnatal therapies has grown.  In 2017 I studied with Burrell Education, the leading school for women's therapies in the country, completing their Pregnancy and Postnatal Recovery Therapy course.  I have recently furthered this knowledge studying with Jenny Burrell herself in C-section, Hysterectomy and Abdominal Scar Immersion.  I feel that care for women postnatally, especial post C-section, is lacking and that there are a variety of things that can be done to reduce pain and discomfort, improve recovery and prevent future problems.
Before having children I trained for and completed half marathons, off road races and triathlons.   I now love to spend time being active outdoors with my family, swimming and keeping fit through conditioning work, Barre classes and yoga.