Self-massage for your feet Video
Everyone can benefit from some self-massage on their feet.  The technique I am going to show you is great for releasing the plantar fascia, this is the fascia that runs underneath your foot, which can cause a common condition called plantar fasciitis, but it is also great for releasing the myofascial line called your superficial back line.  The superficial back line runs underneath your foot, up your calves, through your hamstrings, into the pelvis, up either side of your spine and over the top of your head.  So by releasing your plantar fascia you will get some fascial release in your calves, hamstrings and up the rest of the superficial back line.
This exercise is great if you are suffering with tightness in your feet, calves, hamstrings or lower back, but especially if you do any impact sport.  If you are a runner or maybe you've taken up running during this pandemic, perhaps you've increased your distance or lengthened the time you are running for or maybe you take part in HIIT classes, these activities will all cause tightness and tension in your feet.  But also, perhaps you are pregnant and the weight of your baby, the change in your centre of gravity and the change in your posture is taking its toll on your feet.
For this exercise all you need is a golf ball/massage ball/tennis ball.  The smaller the ball, the easier it will be to pin point specific areas.
THIS EXERCISE IS FOR MILD TO MODERATE TENSION, IF YOU ARE FEELING SEVERE PAIN ANYWHERE OR THIS EXERCISE IS TOO PAINFUL THEN PLEASE STOP AND CONTACT THE CLINIC FOR FURTHER ADVICE.
Video Link Self Massage for your feet
If you have any musculoskeletal issues or you want to discuss any issues that you are having with your feet then please do contact the clinic.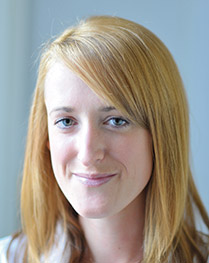 Naomi Qualters-Fry BSc Hons, ISRM
Clinical sports massage therapist, Pregnancy & postnatal soft tissue therapist, Scar massage therapist